Tag Archives:
community
05/06/2014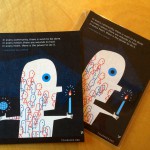 This gallery contains 1 photos.
It's always a pleasure to work for a client you believe in. The Southern Poverty Law Center has been a regular for years and are always a pleasure. They have interesting subjects and are open to a variety of ideas. … Continue reading →
12/11/2012
Animation for the Korean Economic Institute introducing a conference in Washington DC which will encourage Korean Americans to reach out and help others on a global scale. Mihae Kim: Art Director, Mindy Schrader Kim: Writer, Insoo Yoon: Animator
07/26/2010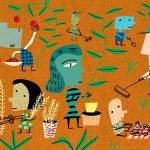 This gallery contains 2 photos.
Illustration series for Utne Reader about a growing trend in communities to share the responsibilities and benefits of common resources. Stephanie Glaros, AD.