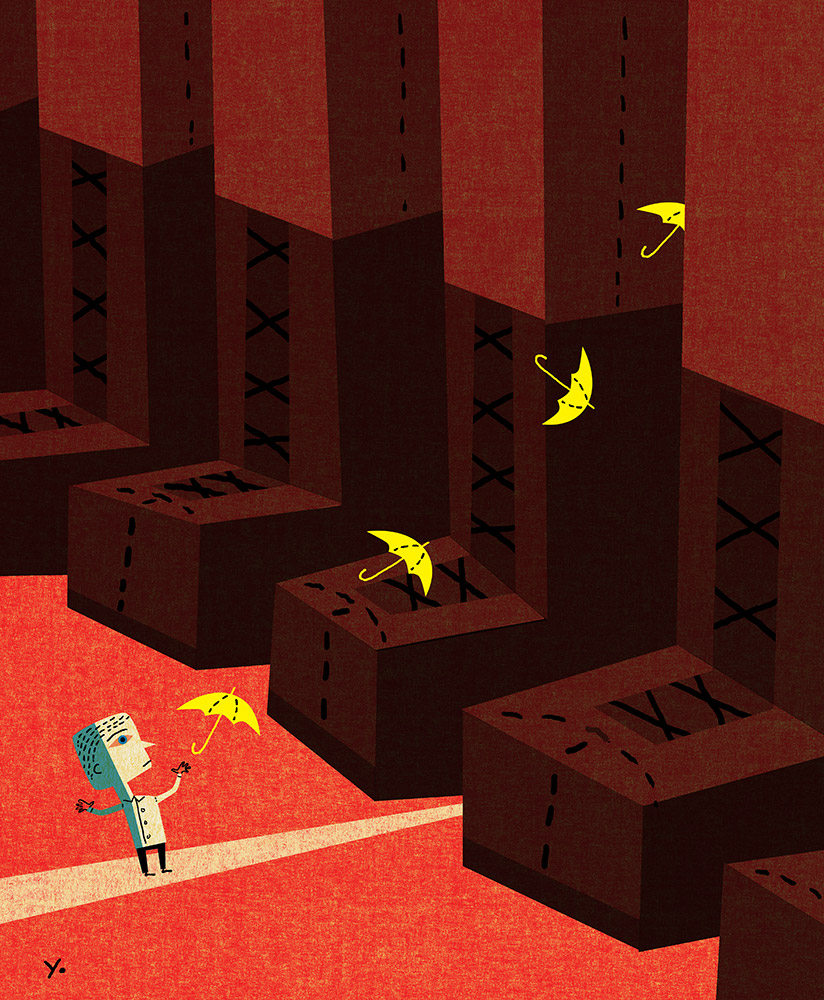 My wife is a Hong Konger so I've had the chance to visit Hong Kong enough to feel a connection to the city. As you can imagine, the news has been very heartbreaking regarding the protests. Christopher Mok is opening a new gallery in Hong Kong and asked for a piece for an exhibit dedicated to the protests. Naturally I said said yes.
In my book, creating protest imagery is a tricky balance. Many ideas can be too simplistic but you need an immediate image to catch the eye. Demonizing an opponent makes for great visuals, but often seems like a creatively lazy way to communicate. Offering solutions like "peace" lose meaning because it is easy to call for peace but often impossible to achieve peace.
The solution I chose was trying to find a space where an emotional connection could happen. The main emotion a lot of my Hong Kong friends feel at the moment is heartbreak. My approach was hope in the face of impossible odds. As long as there is hope, there is a chance for the landscape to change. The Terracotta army of China was the inspiration for the metaphor of almost impossible obstacles Hong Kong faces. The yellow umbrella has become a symbol for this hope.
Much thanks to Chris for inspiring me to create a piece for a city that is near and dear to the heart.