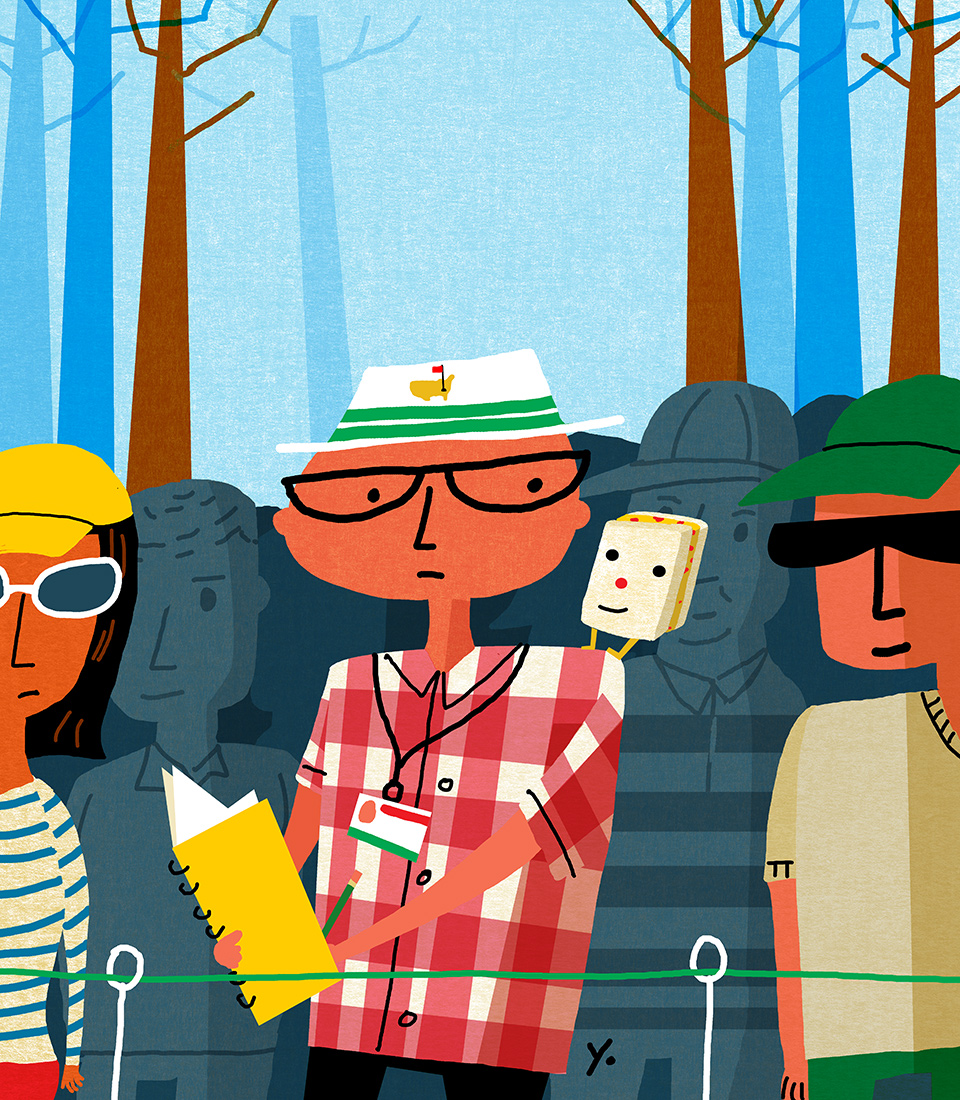 Art Director, Ken Delago called last year with a dream assignment. Golf Digest wanted me to be the artist for the 2018 Masters Tournament as part of their First Look series. Each year Golf Digest Sends an illustrator to Augusta National to experience the masters and create an 8 page series of illustrations based on your first impressions. Ironically I am the first illustrator who golfs whom they've sent in 14 years and this was the assignment of my dreams. Many legendary illustrators and friends of mine who are insanely talented have done this gig and it was exciting and frightening at the same time. Not only did they ask for art, they also asked me to write a humorous story.
The story and art are now out with the 2019 Masters Preview issue and I have been grateful for the positive reaction from readers for both the art and the story.
Much thanks to Ken Delago and Editor in Chief Jerry Talde for making my dreams come true. You can read the story online at Golf Digest.