It seems every 5 years I get an itch and start playing around with my approach. I'm someone who normally makes gradual changes which is hard to notice until you see samples of work over a span of years. The changes are merely ideas my work could have taken if choosing another path. Lately layering of transparent colors have been coming into play and have already made its way into recent assignments. I never try to use one trick, it depends which approach is appropriate for the idea.
One friend who judged the Society of Illustrators show a couple of years ago said she would throw up if she saw another squid or octopus image. Naturally I decided to to an octopus image.
No wonder so many illustrators do octopus images. They are fun.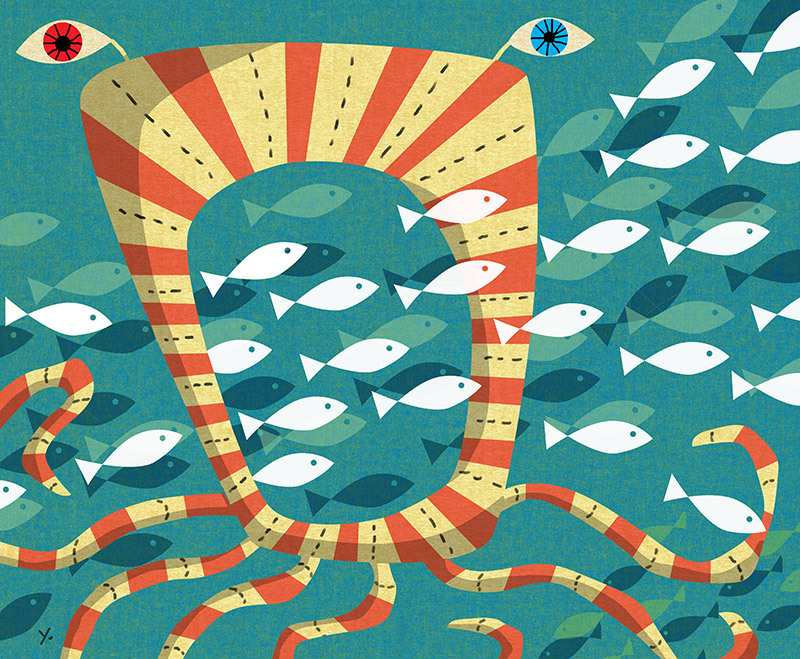 The person who created layers in Photoshop should win the Nobel Prize for something. They are great for saving alternative ideas: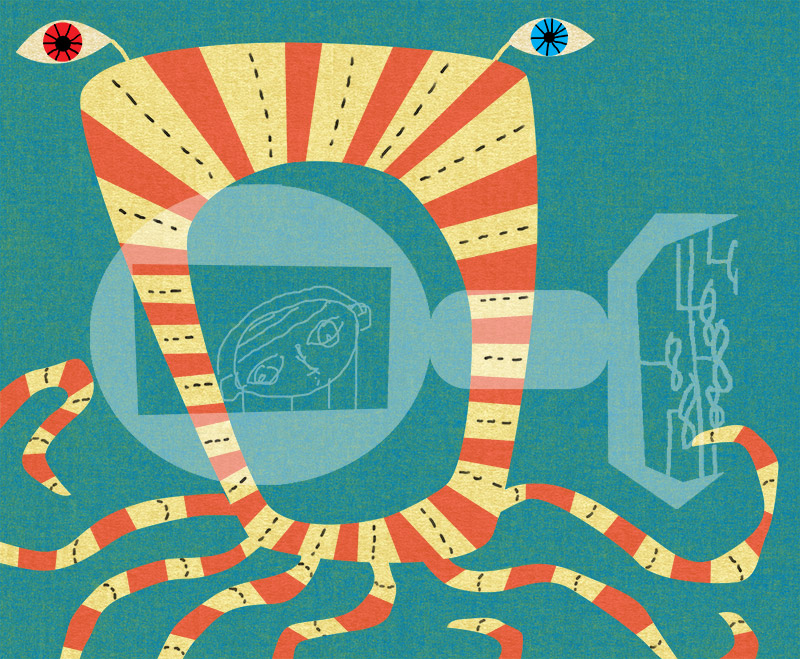 Obviously trying to channel my inner Jim Flora.