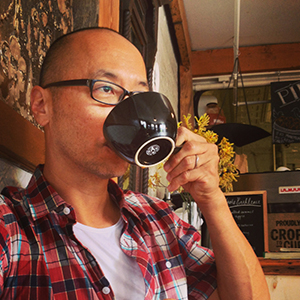 Brooklyn based James Yang was born and raised in Oklahoma. James graduated from Virginia Commonwealth University, Richmond, Virginia, with a Bachelor of Fine Arts degree in Communication Arts and Design.
Within a few years of entering the illustration marketplace, prestigious trade publications began to show or feature his work: Communication Arts Design & Illustration Annuals, 3×3 Magazine, Graphis, HOW, Print's Regional Design Annual, Step x Step, and The Art Directors Club of New York Annual. Since 1983, James has won over 200 awards for design and illustration, including best of show in 2010 from 3×3.
Top publishers and clients using his style include (a partial list) : Amnesty International, Arab-American Bank, The World Bank, Atheneum Books/Simon & Schuster, Bankers Trust, Bloomberg Magazine, BusinessWeek, Chase Manhattan Bank, IBM, Forbes, Fortune, HarperCollins, Herman Miller,L.A. Times, Major League Baseball, Microsoft, Money Magazine, NATO, Nabisco, Newsweek, New York Times, The Robert F. Kennedy Foundation, Showtime Inc, Smithsonian Institution, Sony Records, Sports Illustrated, Golf World Magazine, Time Magazine, Wall Street Journal, and Washington Post.
Mr. Yang most recently taught at Parsons School of Design in New York City. He has also taught and lectured at School of Visual Arts, Maryland Institute College of Art, The Corcoran School of Art, and The University of Maryland. He continues to be in constant demand as a guest lecturer around the world.
In 2004, his first authored/ illustrated children's book, "Joey and Jet" was released to critical acclaim.  His second book, "Joey and Jet in Space" was released in June 2006. His most recent book, "Puzzlehead was released in Spring 2009.
The Impolite Gentlemen, a web comic debuted in 2014 and also appears in Golf Digest Magazine.
James is currently an executive board member for ICON, a biannual international illustration conference.
Working with James: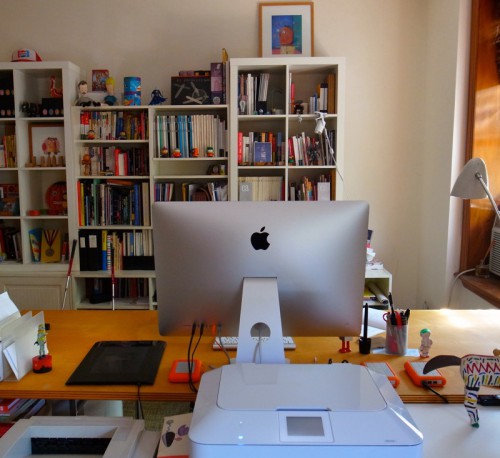 SooJin Buzelli, SVP, Creative Director, Asset International
"I love how James turns complicated concepts into playful colorful solutions. I can always rely on James to make my job easy."
Alex Skoirchet, AD, Morningstar
"It is always a challenge finding an illustrator who can deliver the eight illustrations for Morningstar Advisor magazine within a month. The subject matter is abstract and often difficult to understand and represent. I was attracted to James' abstract, playful style, and felt that it would be a good fit to the spirit of our publication. Once I spoke with him, I realized how multidimensional and knowledgeable he is—he was the first illustrator I worked with who revealed that he is an investor. From the onset of the project, it was clear that James wanted to deliver the best possible work. He is open to criticism, and gently stands his ground when he believes in his decisions. Collaborating with James was a joy."
Chuck Lazar, AD, Health Forum
"James Yang is one of the most original illustrators to come along in the last 50 years. When I see his work featured in a magazine, I immediately know that the art director, editor and publisher understand the power of what a really good illustration can bring to an article. James always offers a unique and wildly creative approach to any editorial concept you can throw at him. The man's a genius with problem solving."
Fred Norgaard, AD, New York Times
"James is one of my favorite artists. His work is beautiful, witty and wholly original. He has created his own world, a place we want to visit often for visual refreshment and and mental nourishment. Three cheers for James Yang."
April Montgomery, AD, Computerworld
"It's been my pleasure to work with James many times — I can always depend on him to devise a creative solution that offers a strong and inventive connection to the topic at hand. He's fantastically talented, requires little direction, and has an amazing knack for humanizing technology and business issues — his work is always smart, has an unmistakeable look, a gorgeous palette, and some wonderful glimpses of his characteristic humor. One of my all-time favorite illustrators"
Orlie Kraus, AD, The Wall Street Journal
"James Yang always come to mind when I need an illustration for a particularly complex idea. He distills abstraction into clarity with minimal line, bold color and unique images. James says so much with so little. James is amazing."
Karen Luciani, AD, Colgate University
"James has the keen ability to deconstruct complex ideas and communicate visually in a distinct way. His work is colorful, accessible and imaginative. Just like James."
Interviews
Planet Yang: A Conversation with Illustrator James Yang from Sami Chan on Vimeo.
20 Questions with 3×3 Magazine (unabridged)